Solar Blinker Light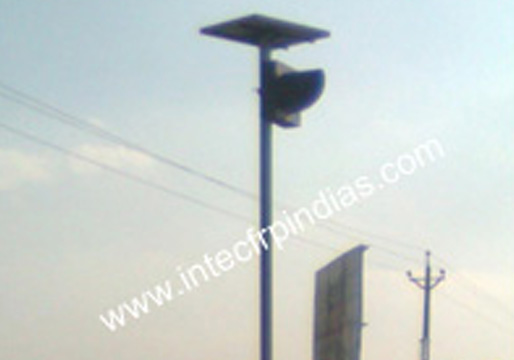 We are the pioneer in providing Solar / Electricity based Traffic Road Safety Blinker. It is an excellent warning device easily visible by more than a distance of 500 mts.Our clients can avail superior quality blinker lights.
Key Features
Easy to install
High quality weatherproof construction for long term all weather durability.
Automatic Dusk/Dawn switching.
Super bright white LED with minimum 50,000 hours burning life.
Applications:
Road Divider, Under-Construction sites & Police Barrier.
Low and medium traffic roads at where it can serve well, as the alternate of Traffic Signal.
Comparison with other Traffic Blinkers:
Advance Technology Based Solar Charge Controller : Advance Peak Microprocessor based Controller which enhances the durability of the system. We are the pioneer in providing this type of technology which you might not going to get from any other suppliers.
Protection against short circuit, Over voltage, over current, Over Charged
Anti theft protection for Battery : In built Battery system which doesnt allow the theft of batteries which is usual problems with recent blinkers.
Providing High Quality Machine Made FRP Products
COPYRIGHT © 2016, Intec FRP Products - All Rights Reserved